Tooth Decay - Causes and Prevention
Date: 31/05/2018
/
Author: Ms Vân
According to Vo Van Nhan DDS.Ph.D., dental caries is caused by the action of acids on the enamel surface. The acid is produced when sugars (mainly sucrose) in foods or drinks react with bacteria present in the dental biofilm (plaque) on the tooth surface. That acid soluble minerals of teeth create holes on the enamel surface called dental caries.
How to get rid of toothache faster?
Signs that you are about to have a tooth decay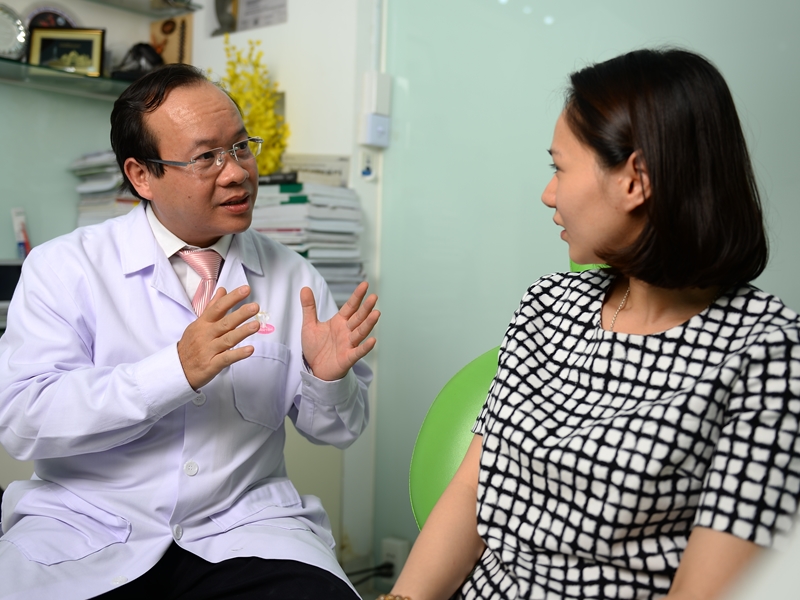 Doctor Vo Van Nhan advises patients on how to prevent cavities and dental care

Tooth decay can also be caused by a deficiency of enamel. Enamel is easy to dissolve in the acid due to a mineral salt composition in the enamel surface. The enamel surface has many sunken, deep grooves, easy stuck foods and difficult to clean. Feed is a nutrient source of bacteria, create acid causing tooth decay in the holes.


Prevention
To prevent tooth decay, the acid formation on the tooth surface needs to be limited which means reducing the number of bacteria and carbohydrates present on the tooth surface. The following measures should be implemented.


Brush your teeth at least twice a day with a fluoride-containing toothpaste. Preferably, brush after each meal and especially before going to bed.


Eat nutritious and balanced meals and limit snacks. Avoid carbohydrates such as candy, pretzels and chips, which can remain on the tooth surface. If sticky foods are eaten, brush your teeth soon afterwards.


Use fluoride toothpaste. Fluoride helps strengthen your tooth enamel to combat tooth decay.


Visit the dentist every six months.
Preventing tooth decay with braces:


Clean your mouth carefully, especially around brace brackets, bands, wires and fixed retainers. It is necessary to buy specific types of brushes for orthodontic patients. The dental floss should be used to help dislodge bits of food that become trapped in nooks and crannies. Where the floss can not pass, we need to use a brush or toothpick to remove all the food left on the teeth.


The holes in the occlusal surface should be filled.


In the early stages the teeth can develop white chalky areas. In the later stages, teeth have brown or black areas. We need to see the dentist to get the dental treatment.


NHAN TAM DENTAL CLINIC
Address: 801-809, 3/2 Street, Ward 7, District 10, HCMC
Hotline: 1900 56 5678
Thank you for visiting www.nhakhoanhantam.com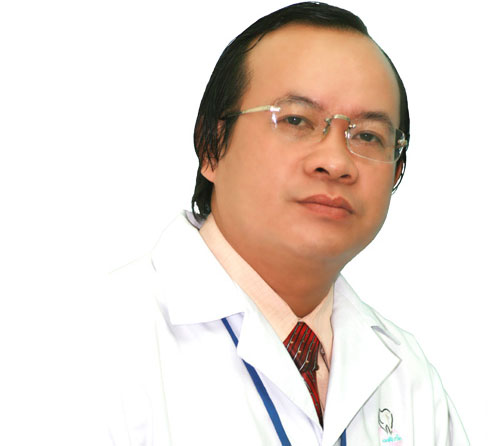 FIVE GOLDEN ELEMENTS MADE THE NHAN TAM DENTAL CLINIC BRAND
Professional ethics is the primary responsibility li>
Update and apply the latest dental technology to the treatment li>
Yearly experienced dentists team and 20 years customer's verification li>
Focus on the quality of service, ensure the results li>
The best customer care and services li>

COME WITH US TO GET YOUR HEALTHY TEETH
801-809 3/2 Street, Ward 7, District 10, Ho Chi Minh City, Vietnam li>
Hotline: 1900 56 5678 li>
Mobile: (+84) 903 632 701 - (+84) 938 967 858 li>