Evaluating jaw bone standard for dental implant
Date: 13/02/2020
/
Author: Mr Tuấn
Nhan Tam Dental Clinic - How to evaluate the standard of jaw bone for dental implant placement? In all cases of implant placement, jaw bone evaluation at the area of the implants is mandatory. There are two basic criteria: bone quality and quantity.
The results and methods may vary depending on the individual's condition
Quantity of bone
Currently, the minimum length of an implant is 6.0mm, the minimum diameter is 3.0mm. So if the length and width of the jaw are lower than this, then bone grafts are required. The accuracy of these numbers can only rely on CT - 3D images of the jaw bone along with on-site analysis software.
These two numbers of the jaw width of these two teeth indicate if dental implant placement requires bone graft or not.

Quality of bone
Hounsfield Unit (HU) is a scale used to describe the radiodensity of a material block. The radiodensity of air is - 1000 HU, water is 0 Hu, dentin is 1000 HU. According to the Hounsfield unit, the jaw bone is divided into four levels: D1, D2, D3, D4.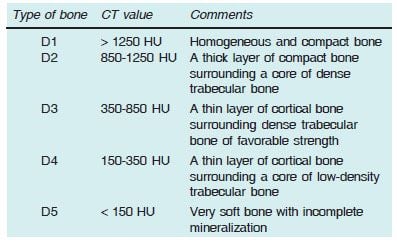 The results and methods may vary depending on the individual's physical condition
The best level for implant placement is between D2 and D3 which is 350 - 1250. D1 and D4 can still have implants. However, D4 indicates bone loss, so the implant doctor had to be an experienced doctor. D1 shows that the bones are very dense, fewer blood vessels, so the healing time is longer.


NHAN TAM DENTAL CLINIC
Address: 801-809, 3/2 Street, Ward 7, District 10, HCMC
Hotline: 1900 56 5678
Thank you for visiting www.nhakhoanhantam.com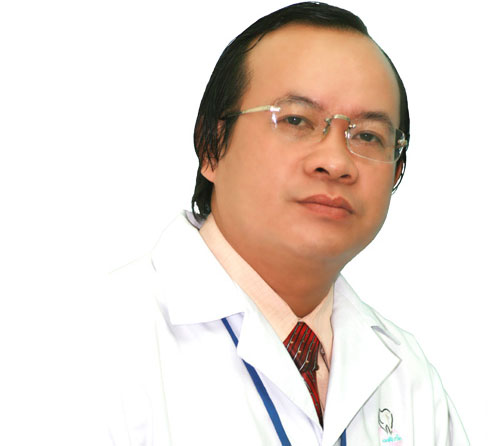 FIVE GOLDEN ELEMENTS MADE THE NHAN TAM DENTAL CLINIC BRAND
Professional ethics is the primary responsibility li>
Update and apply the latest dental technology to the treatment li>
Yearly experienced dentists team and 20 years customer's verification li>
Focus on the quality of service, ensure the results li>
The best customer care and services li>

COME WITH US TO GET YOUR HEALTHY TEETH
801-809 3/2 Street, Ward 7, District 10, Ho Chi Minh City, Vietnam li>
Hotline: 1900 56 5678 li>
Mobile: (+84) 903 632 701 - (+84) 938 967 858 li>