WARRANTY POLICY AND CONDITION FOR BRACE – ORTHODONTIC
Date: 15/06/2019
/
Author: Mỹ Linh
There are many concerns about orthodontic - brace services. During the treatment, the braces can fell out or the teeth returning to the faulty position after the treatment, which waste time and money. With the following orthodontic warranty policy of Nhan Tam dental clinic, customers can be at ease when using this service.
This warranty apply to:
All customers who had braces – orthodontic treatment at Nhan Tam Dental Clinic
Warranty method:

Warranty card

Online warranty
Warranty duration
5 years after a service
NOTES: If the malocclusions reappeared after the treatment within the warranty duration, patients will have another treatment completely free. Beyond the warranty duration, patients will have a 10% discount, a 20% discount for remaking retainers.
Warranty Policy
THIS WARRANTY COVER IF
THIS WARRANTY DOES NOT COVER IF

Patient attend at Nhan Tam Dental Clinic.

Malocclusions reappeared after the treatment.

Has a valid warranty card within the warranty duration.

Change retainers every 2 years.

The patient did not wear retainer following to the doctor's instruction.

Did not visit the dental clinic every 6 months.


Did not change retainer every 2 years.

POST-ORTHODONTIC ADVICE

During orthodontic treatment, you will feel sensitivity and discomfort because of the brace. Even the lips, cheeks and tongue also feel restricted, making conversations less natural. However, in time, this sensation will be reduced.

During the first few days of orthodontic treatment, you should eat soft, liquid, non-sticky food such as congee, soup, milk, etc. to avoid pain and avoid affecting the brace.

Refrain from eating hard, chewy food, etc. Reduce sweet food, food containing sugar and starch as they can produce acid causing tooth decay and other dental problems.

Use soft bristle brushes combine interdental brushes to clean the teeth as well as the brace and archwire, etc. Also, you can use mouth rinses, dental floss to fully clean the teeth.

During the orthodontic process, you can go on with your daily routine however try to reduce intense activities.

Visit the dentist according to instruction to examine the movement of the teeth and make appropriate adjustments. After orthodontic treatment, you should also visit the clinic periodically every 6 months.
Nhan Tam dental clinic always strives to provide the best service to customers from a team of doctors, facilities, equipment - machinery to warranty policies and customer services, etc. If there are any problems please contact Nhan Tam dental clinic for consultation free of charge.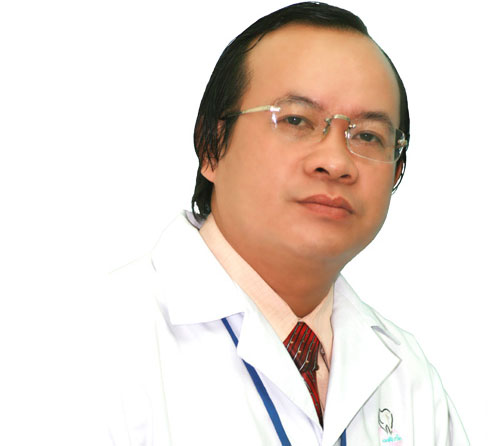 FIVE GOLDEN ELEMENTS MADE THE NHAN TAM DENTAL CLINIC BRAND
Professional ethics is the primary responsibility li>
Update and apply the latest dental technology to the treatment li>
Yearly experienced dentists team and 20 years customer's verification li>
Focus on the quality of service, ensure the results li>
The best customer care and services li>

COME WITH US TO GET YOUR HEALTHY TEETH
801-809 3/2 Street, Ward 7, District 10, Ho Chi Minh City, Vietnam li>
Hotline: 1900 56 5678 li>
Mobile: (+84) 903 632 701 - (+84) 938 967 858 li>