Implant procedure
Date: 03/03/2018
/
Author: Mr Lợi
Implant procedure at Nhan Tam Implant Center
Surgeon: Dr VO VAN NHAN
Step 1
Before you receive implants, your dentist will have to carefully assess your dental condition. He will also ask about your existing medical conditions, medical history and medications being taken. Your initial interview and check-up will help determine if you are a good candidate for implants.
Aside from determining your fitness, knowing your dental and health conditions will allow your dentist to determine the right procedure and approach for you. There are different forms of implants depending on a patient's jaw condition. Some may also require bone grafting or antibiotics before implantation. Example as below
Patient imformation:
- Name: V.T.T
- General: Female
- Year of birth: 1979
Health condition: good
Dental condition: missing all upper teeth and have gum problem lower teeth. She requires restoration all of teeth, upper and lower.
Step 2: Takes X ray Panoramic and Dental CT Cone Beam at Nhan Tam Implant Center
This xray shows very little remaining her upper jaw. She will need grafting to increase the height of bone in the back part of her upper jaw.
Evaluate the condition of jawbone density
Step 3: Treatment planning
The surgical placement of dental implants must be planned based on what a patient wants to achieve.
Upper: 8 implants support bridges 14 teeth, bone grafting and 2 mini implant
Mini implants support temporary removable denture during fixed prosthetic on the implant and then they are removed.
Lower: 8 implants support bridges 14 teeth, extraction, bone grafting, 1 mini implant and 2 immediate implants
Step 4: Place implants
Took an X ray after implants had inserted
Step 5: Prosthetic on implant
Takes an X ray to check frame of bridges on the implants
Nhan Tam dental clinic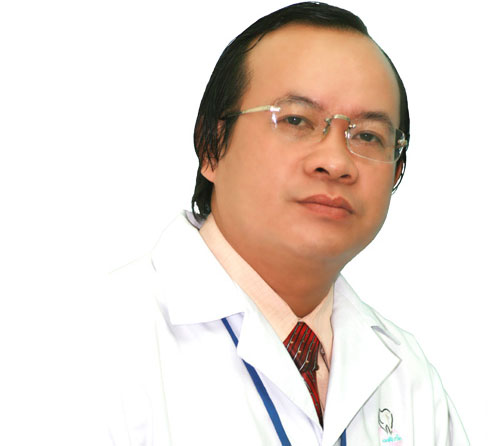 FIVE GOLDEN ELEMENTS MADE THE NHAN TAM DENTAL CLINIC BRAND
Professional ethics is the primary responsibility li>
Update and apply the latest dental technology to the treatment li>
Yearly experienced dentists team and 20 years customer's verification li>
Focus on the quality of service, ensure the results li>
The best customer care and services li>

COME WITH US TO GET YOUR HEALTHY TEETH
801-809 3/2 Street, Ward 7, District 10, Ho Chi Minh City, Vietnam li>
Hotline: 1900 56 5678 li>
Mobile: (+84) 903 632 701 - (+84) 938 967 858 li>