What causes toothache and treatment?
Date: 31/05/2018
/
Author: Mr Hiếu
QUESTION:
Hi my doctor, I am 24 years old, my upper jaw teeth today painful. I feel a little shaky and especially when eating cold, the more painful. Doctors can advise you on the cause of toothache and how to treat your doctor.
(Kim Anh - Can Tho)



What is the fastest way to whiten teeth now?


I have a broken and toothed door. What should I do?
REPLY:
Welcome to Kim Anh! Thank you for trusting Mindfulness Dental and sending a question to us. Regarding the cause of toothache and your treatment, we will answer the following for you:


Causes of toothache
Door swelling and pain often caused by periodontal inflammation (inflammation around the teeth) cause. Periodontal disease is a disease of the supporting tissue surrounding the tooth including gum (lingual), ligaments, and alveolar bone. When it comes to this condition, the gums usually get inflamed, bleeding and will gradually descend from the teeth, creating a profound and sensitive gums. When exposed to cold water, you will have more pain.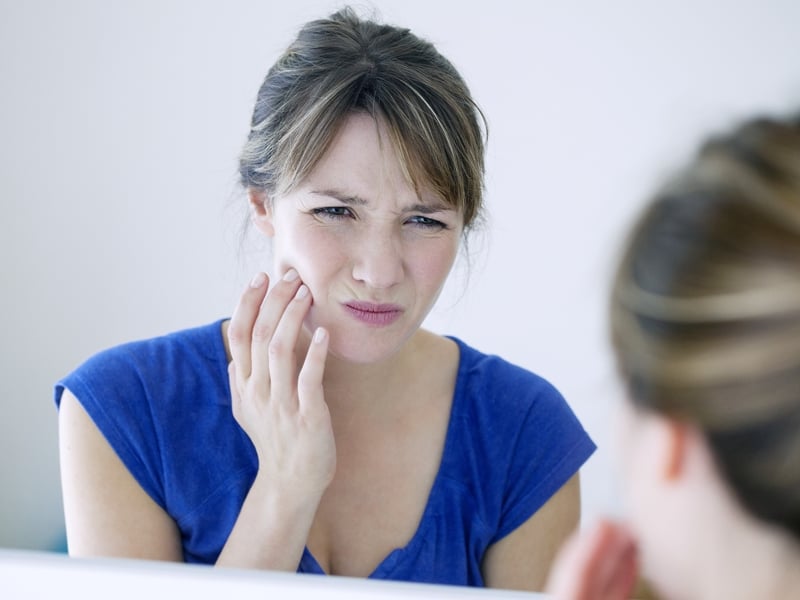 Toothache affects the mind and health
Normal gums will stick around the neck. Between the teeth and gums there is a narrow slit and depth of about 1-2 mm. When the condition of oral hygiene is poor, there are many fragments of food falling into the gap of the gums, stuck there, gradually stiffened into tartar that cause gingivitis and cause you to have tooth thache, if not correct soon will turn. Severe symptoms of periodontitis.
Moreover, if the care is not properly supported, the bones and ligaments surrounding the teeth will also be destroyed, leaving the toothless, shaky and eventually to fall or forced to be spit. teeth.
In addition, some of the causes for toothache can include tooth decay, tooth decay (broken teeth, broken teeth, enamel worn...)

How to treat toothache?
Toothache is primarily caused by bacteria in plaque or tartar that persist in the mouth rather than eating too much hard and cold objects. You should go to a dental clinic to determine the exact disease, then there is a specific way to support treatment.
With gingivitis, periodontitis first of all to get tooth decay is something you need to think about. Removal of tartar means the removal of bacteria and the end of gum disease, root canal bleeding.
If your gums are suffering from a toothache, there will be a lot of pain in your gums and bleeding if done by a regular person, so your dentist recommends choosing a periodontal treatment to protect your jaw. strong teeth.
If the pain in the front of the mouth still does not heal, your doctor will prescribe you to use gingival gel to support gingivitis treatment. To prevent saliva from dripping, you will need to keep the gut (similar to the gutter used for bleaching teeth), until the gums are restored.
For tooth decay or other dental trauma, you can choose to fill or ceramic porcelain for each specific case.
With the information we give, you can fully understand the cause of toothache and treatment. If you have any problems with your oral health, please contact Nhan Tam Dental Clinic for free consultation and support.
Wish you always happy and have a radiant smile, happy welcome to nhé!


NHAN TAM DENTAL CLINIC
Address: 801-809, 3/2 Street, Ward 7, District 10, HCMC
Hotline: 1900 56 5678
Thank you for visiting www.nhakhoanhantam.com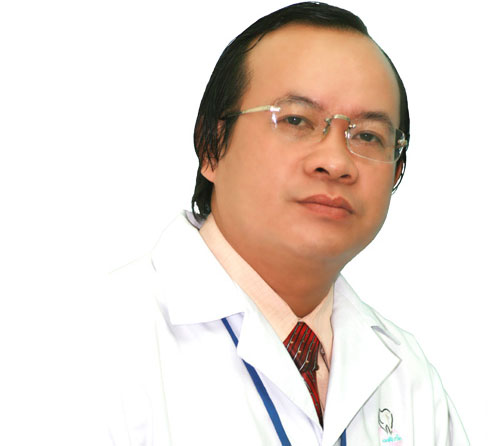 FIVE GOLDEN ELEMENTS MADE THE NHAN TAM DENTAL CLINIC BRAND
Professional ethics is the primary responsibility li>
Update and apply the latest dental technology to the treatment li>
Yearly experienced dentists team and 20 years customer's verification li>
Focus on the quality of service, ensure the results li>
The best customer care and services li>

COME WITH US TO GET YOUR HEALTHY TEETH
801-809 3/2 Street, Ward 7, District 10, Ho Chi Minh City, Vietnam li>
Hotline: 1900 56 5678 li>
Mobile: (+84) 903 632 701 - (+84) 938 967 858 li>