What negative effect can be caused by tartar removal?
Date: 31/05/2018
/
Author: Ms Trúc
Question:
Welcome to the dentist Nhan Tam! I have a lot of tartar and I want to go to the dentist for cleaning but still worry. Because of hearing people say tartar or worn enamel, irritated teeth and infections bleeding. Consult a doctor advise help is not like this, how to avoid the risk of the above? Thank doctors
(Nguyen Minh Phuong - Tay Ninh)
Reply:
Hi Minh Phuong
Thank you for your trust and sharing with us around the problem of tartar. For your questions, Nhan Tam Dental Clinic would like to answer to you as follows:
What negative effect can be caused by tartar removal?


In essence, the technique of removing tartar causes no harm as you say. As this is simply a technique to remove hard plaque on the tooth surface, do not interfere deeply with the teeth and gum tissue.


However, in fact, tartar in some places still occur in the above situations. The reason is due to the use of techniques are not guarantee, operation is weak and the mode of ensuring safety, sterility during the tartar is not good.


In the past, the technique of using tartar with hand tools was associated with a high risk of injury, which can cause pain or bleeding in the patient. Hand traps are sometimes not careful enough to damage the gums and penetrate deeply into the tooth enamel, causing the toothache to get painful for a long time after treatment ends.


Also, if the tools used to remove tartar are not sterile and cleaned carefully, they will also cause the person to get infected teeth.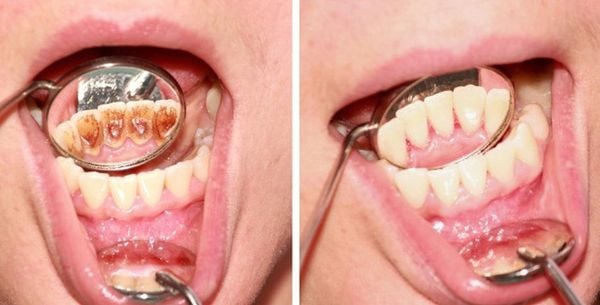 Get rid of plaque to help clean plaque and prevent dental disease effectively


At Nhan Tam Dental Clinic, tooth extraction is extremely gentle and pleasant. This is the response of most customers who have used the center.


This technology allows the plaque and tartar to be cleaned up and down under the gum, not to be missed. Teeth are easily removed, without the need for a lever, which is based on the effect of electromagnetic force that traces the hard links of the tartar to disintegrate and automatically detaches from the tooth surface. Electromagnetic waves also help strengthen the teeth and shine brighter. As a result, tartar is removed from the body without any pain, bleeding and no effect on the enamel.


In particular, during the removal of tartar, all instruments are thoroughly sterile, washed, dried and sterilized by ultraviolet light. Even the chairs are cleaned regularly, masks, gauze, paper towels, glasses are also used only once.


In all stages, doctors are very cautious, always put medical ethics first so you can be assured when doing dental scrape at Dental Center. Even if you only ask for advice will be dedicated service.


So you can rest assured when doing tattoo removal at Dental Center. Please contact us at 807, 3 February Street, Ward 7, Ho Chi Minh City when you need support treatment any dental problems nhé! Thank you for your interest in the service!


NHAN TAM DENTAL CLINIC
Address: 801-809, 3/2 Street, Ward 7, District 10, HCMC
Hotline: 1900 56 5678
Thank you for visiting www.nhakhoanhantam.com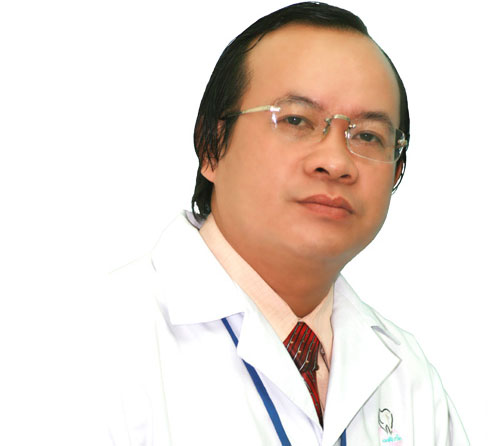 FIVE GOLDEN ELEMENTS MADE THE NHAN TAM DENTAL CLINIC BRAND
Professional ethics is the primary responsibility li>
Update and apply the latest dental technology to the treatment li>
Yearly experienced dentists team and 20 years customer's verification li>
Focus on the quality of service, ensure the results li>
The best customer care and services li>

COME WITH US TO GET YOUR HEALTHY TEETH
801-809 3/2 Street, Ward 7, District 10, Ho Chi Minh City, Vietnam li>
Hotline: 1900 56 5678 li>
Mobile: (+84) 903 632 701 - (+84) 938 967 858 li>