Common complications in dental implant
Date: 13/02/2020
/
Author: Mr Tuấn
Nhan Tam Dental Clinic - According to Dr. Vo Van Nhan: implant is an optimal dental restorative solution, with high success rate from 97 to 100%. However, when implants are not treated correctly, some common complications can still occur.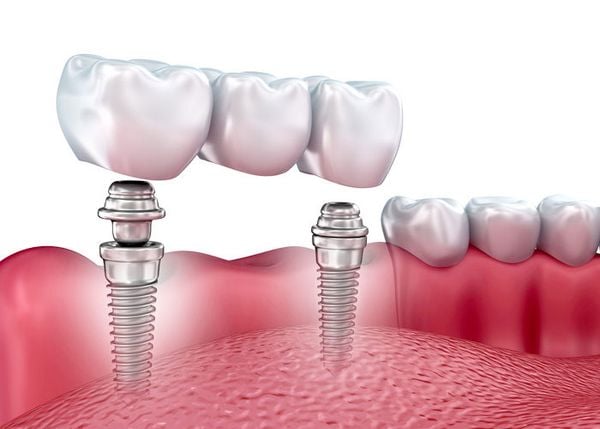 Implant placement is a modern dental restoration solution, but complications can still occur if the procedure is not followed

Post-implant surgery complications
- When planning treatment for dental implant placement, it is required to refer to the patients' oral medical history and general diseases, especially in elderly patients who tend to have chronic diseases such as diabetes, cardiovascular diseases, blood pressure, osteoporosis, etc. Diagnosis should be based on careful examination of the mouth and on CT-3D images, Panoramic X-rays, test results and information provided by patients or relatives. Planning is very important because these are things that will be done throughout the treatment process, if there is one small flaw, it could change the treatment plan or lead to unwanted complications and most importantly, the patient has to have information to arrange time and finance.

Before implant placement , patients will have general dental examinations

- According to Dr. Vo Van Nhan: before the dental implant treatment, the operating room must be sterile. All equipment, chairs, surgical clothing are prepared; even the air, floors, slippers are sterile. If the sterile stage is not well performed, the risk of infection during and after implant surgery will be very high.

- Oral hygiene before dental implant surgery is very important. It helps prevent infection during and after dental operations. Periodontal treatment, tartar removal, antiseptic mouthwash as well as antibiotics are good preparation before implant surgery.

Surgical complications during implant placement

- Complications in patients: During implant surgery, the patient suddenly had a heart attack, which raises or lower the blood pressure, etc. Therefore, during surgeries at Nhan Tam Implant Center, to ensure maximum safety for patients, we always invite emergency medicine specialists to provide support during the implant operation.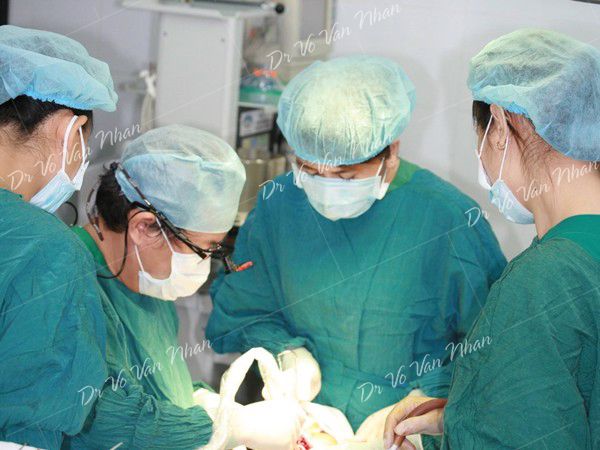 Dental implant placement at Nhan Tam Dental Clinic are performed by an experienced team with absolute sterile surgical environments
- Complications by the doctors and surgical teams: drill in the wrong position, loose implant, puncture the sinus, broken equipment, implant in contact with the nerves, anesthetic overdose or insufficient dosage, anaphylactic shock, etc. You should discuss in advance with the doctor who will perform your implant placement to see if you should put faith in that doctor.

- Too much bleeding.
- The implant is rejected by the patient's body because the implant is not properly planted or incompatible with the patient.
- The patient has numbness in the lips or chin for a long time: the implant may be in contact with the mandibular nerve.

Complications after crown placement

- Broken implant due to improper placement.
- The crown on the implant falls out, in contact with the gum which causes pain, food stuffing, not fitted closely, affecting pronunciation.
- When a dental crown is improperly attached, the chewing force is not properly distributed, resulting in the implanted tooth not functioning well or excessive concentration of chewing force causes the implant to overload, which can lead to the risk of implant fall out.


NHAN TAM DENTAL CLINIC
Address: 801-809, 3/2 Street, Ward 7, District 10, HCMC
Hotline: 1900 56 5678
Thank you for visiting www.nhakhoanhantam.com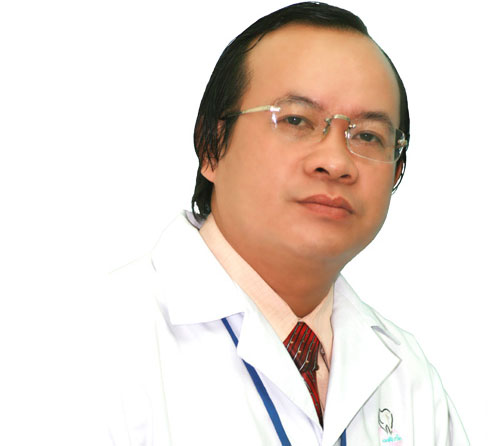 FIVE GOLDEN ELEMENTS MADE THE NHAN TAM DENTAL CLINIC BRAND
Professional ethics is the primary responsibility li>
Update and apply the latest dental technology to the treatment li>
Yearly experienced dentists team and 20 years customer's verification li>
Focus on the quality of service, ensure the results li>
The best customer care and services li>

COME WITH US TO GET YOUR HEALTHY TEETH
801-809 3/2 Street, Ward 7, District 10, Ho Chi Minh City, Vietnam li>
Hotline: 1900 56 5678 li>
Mobile: (+84) 903 632 701 - (+84) 938 967 858 li>