Implantation process
Date: 13/02/2020
/
Author: Mr Tuấn
Implantation is an effective solution to restore missing teeth, recommended by experts. This is a new step for the world dental industry. Before deciding whether to employ this service or not, you should first investigate the implantation procedures for a broader perspective.
How does dental implantation works?
At Nhan Tam Dental Clinic, dental implantation procedure is conducted according to European standards. With a team of doctors with many years of experience, well trained both in-country and abroad combined with modern machinery and equipment, the process of implantation at Nhan Tam dental clinic will take place as follows:
DENTAL IMPLANTATION AT NHAN TAM DENTAL CLINIC

STEP 1:

General examination and direct consultation




Consultation before the treatment: Let staff collect some information about medical history and dental history of the patient.

STEP 2:

Taking 3D Cone Beam X-ray and Panorex Surface X-ray




At this stage, the doctor will receive: 3-dimensional images of the jaw.


Benefit:

- Precise assessment of the quality and quantity of bone.


- Knowing the ideal implant position.


- Increase the safety level with maximum accuracy in the placement of the implant to avoid errors when not in the right direction.


- Check the tightness of the implant prosthesis.


- Shorten treatment time.

- Determine if the size, length, depth, and width of the jaw bone tissue are suitable for the implant or not in order to formulate an effective treatment plan.


STEP 3:

Image analysis and feedback


Through image analysis, doctors will identify cases to provide feedback to customers. Usually, there are two cases:

Full bone volume and thick gums

Full bones and thick gums are favorable factors for good prognosis. Qualified for the implant.

Lack of bone volume and thin gums

Solution: In case of insufficient bones or gums volume. Grafting of bones and gum is required to supplement these two types of tissue, ensuring that there are 2 mm of bone surrounding the implant and at least 1.1 mm of gum tissue and must have keratinized gingiva.

Bone graft material: Until now, the patient's real bone is still the best material because it contains growth factors that heal quickly, have live bone cells and limit the possibility of a reaction. In some cases, however, artificial bone can still be used.

STEP 4:

Get a jaw sample and plan the ideal position for implantation for each case


Get a sample of the jaw: To get specific information about the dental condition of the client.

Assumptions for implant placement: Bone analysis and assume the implant position on specialized software.

STEP 5:

Make a treatment plan




Consultation on plantation method that suits the condition of teeth, jaw and time conditions, costs of the customers, as well as explaining to customers about related questions.

STEP 6:

Conduct implant operation


Before surgery:

- Maintain oral hygiene, remove plaque and treat periodontitis if infected.

- Use mouthwash that contains chlorhexidine.

- Take antibiotic prophylaxis.


During surgery:

- Local anesthesia or general anesthesia.


- Initiate gum removal process and drill holes on the jaw in order to insert the implant fixture.


- To ensure dental aesthetics, the clinic will give patients temporarily teeth while waiting for porcelain teeth.


After Surgery:

- Continue to use mouthwashes containing chlorhexidine.

- Check back to your doctor according to the schedule.


- Eat soft foods while waiting for the implant fixtureto stabilize in the bone.

STEP 7:

Manufacture of dental porcelain


Types of porcelain teeth: Currently, there are many kinds of porcelain teeth diverse in price and aesthetics to give patients more choices.

Meet the technical requirements: As finishing lines, base, colors, the shape of teeth.

Strict adherence to procedures: Any dental porcelain products that do not meet the requirements of quality and aesthetics will be removed and remade from the beginning.

STEP 8:

Perform dental restorations on implants


This is the last and most important step because it is harder and more complicated than normal dental restorations. Failed to achieve a tight fit will cause harm such as:

- Bad breath

- Gingivitis.

- More severe conditions will cause inflammation around the implant leading to implant loss.
After the implant process is completed, your doctor will instruct you on how to take care of your teeth at home, and schedule a follow-up visit to check for bone integrity as well as treating any complication that might occur.
With implantation procedures according to standard, a good team of doctors, long-term warranty, patients can be assured when employing this service at Nhan Tam dental center. Efficiency has been proven by the results as well as the feedback from hundreds of clients.
If you are in need of implantation services to improve aesthetics as well as restoring teeth efficiency and safety, please contact the following information:

NHAN TAM DENTAL CLINIC
Address: 801-809, 3/2 Street, Ward 7, District 10, HCMC
Hotline: 1900 56 5678
Thank you for visiting www.nhakhoanhantam.com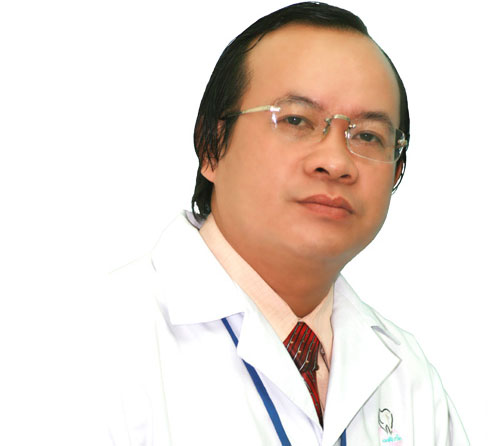 FIVE GOLDEN ELEMENTS MADE THE NHAN TAM DENTAL CLINIC BRAND
Professional ethics is the primary responsibility li>
Update and apply the latest dental technology to the treatment li>
Yearly experienced dentists team and 20 years customer's verification li>
Focus on the quality of service, ensure the results li>
The best customer care and services li>

COME WITH US TO GET YOUR HEALTHY TEETH
801-809 3/2 Street, Ward 7, District 10, Ho Chi Minh City, Vietnam li>
Hotline: 1900 56 5678 li>
Mobile: (+84) 903 632 701 - (+84) 938 967 858 li>