The difference between implant placement and traditional restorative solutions
Date: 13/02/2020
/
Author: Mr Tuấn
Dental Implant placement and removable dentures, dental bridges can all overcome the state of tooth loss. However, to choose an effective solution that maintains long-lasting chewing function and cosmetic is a matter of concern.
Dental implant placement is considered to be a modern dental restoration method with the most outstanding benefits in dental history. None of the traditional restoration methods had brought these benefits. Nhan Tam Dental Clinic will compare, analyze and differentiate between traditional solutions and dental implant placement for everyone to have a more general view.
The first difference is that the implant is completely non-invasive to the real teeth. Unlike dental bridgework, patients are required to trim off the adjacent real teeth to fit the crowns of the dental bridge. This process will inevitably affect the health of the teeth, most cases of teeth trimming require pulp treatment, and that bridge can only be used for about 5-10 years. Trimmed teeth cannot survive permanently on the jaw, and over time it will be damaged and need to be repaired.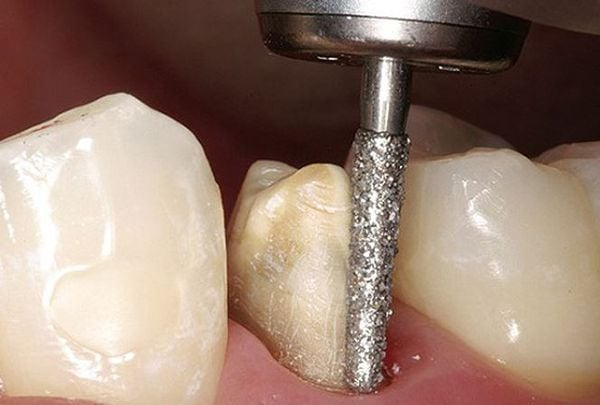 Dental bridgework require teeth trimming

With dental implant placement solution, no matter if the patient restores one or many teeth, the real teeth are fully preserved. The implant procedure is safe, painless and does not invade any real teeth, a superior advantage compares to conventional solutions. After the implant fixtures are integrated into the jawbone, replacing the missing roots and securing the fixed crowns on the implants, the implanted teeth will be durable, rigid, independent, fully meet the chewing and cosmetic needs. This is also the reason elderly patients with complete teeth loss today often choose implants instead of removable dentures like before. Removable dentures are not only loose, inconvenient but also can not provide good chewing force like implanted teeth.
The next difference is that dental implants prevent jaw bone loss. This is considered the most outstanding advantages that implanted teeth bring. The implant fixture is implanted into the jawbone, firmly secured and acts as a real root. The jaw is stimulated regularly and maintain stableness. For fixed dental bridgework or removable denture cannot prevent jaw bone loss. This is because these solutions only restore the missing crown, the underlying alveolar bone remains empty due to the missing real root without replacement.
For fixed dental crows, they can only maintain cosmetic for a short period of time and before it requires a redo, causing money, time, and affect the daily life of patients. Bone loss will also distort the face, the appearance will greatly be affected, people who have jaw bone loss will usually look older than their real age. In the meantime, implantation only needs to be complete once, combined with careful dental care, the implanted teeth can survive permanently without a redo. Sturdy implanted teeth prevent jaw bone loss, help the patient retain the original youthful appearance.
Implant placement prevent bone loss
Another difference is that implant costs are much higher than traditional solutions. However, if you calculate in the long run, investing in dental implants is still more beneficial for your overall health and quality of life.
Healthy teeth and bright smile are invaluable assets to everyone, therefore, choosing an effective solution to restore missing teeth is very important. With the information that Nhan Tam had shared, hopefully, you will have a broader and overall view to choose a suitable solution for your missing teeth.


NHAN TAM DENTAL CLINIC
Address: 801-809, 3/2 Street, Ward 7, District 10, HCMC
Hotline: 1900 56 5678
Thank you for visiting www.nhakhoanhantam.com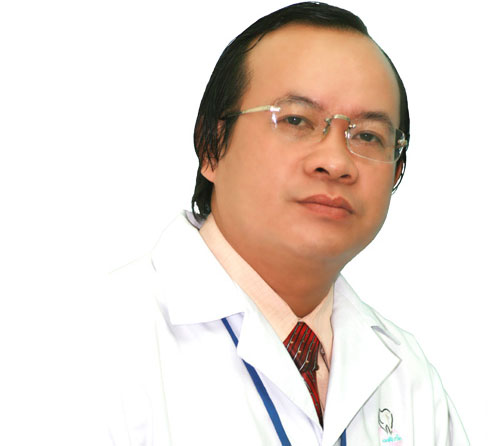 FIVE GOLDEN ELEMENTS MADE THE NHAN TAM DENTAL CLINIC BRAND
Professional ethics is the primary responsibility li>
Update and apply the latest dental technology to the treatment li>
Yearly experienced dentists team and 20 years customer's verification li>
Focus on the quality of service, ensure the results li>
The best customer care and services li>

COME WITH US TO GET YOUR HEALTHY TEETH
801-809 3/2 Street, Ward 7, District 10, Ho Chi Minh City, Vietnam li>
Hotline: 1900 56 5678 li>
Mobile: (+84) 903 632 701 - (+84) 938 967 858 li>