When is bone grafting necessary for dental implants?
Date: 13/02/2020
/
Author: Ms Vân
Bone graft is one of the techniques that assist implant placement to restore bone loss due to periodontitis, tooth loss for a long term, trauma of bone or bone loss due to using denture, in which long-term of tooth loss is the most common cause (in the first 3 years after the loss of teeth, the jaw bone is 40 to 60%). So, when need a bone graft to the dental implant to achieve good quality dental implant?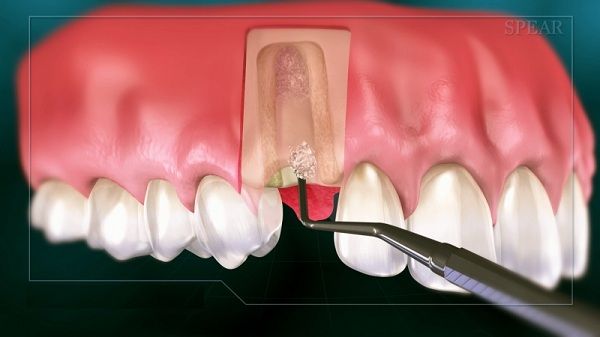 Bone grafting is one of the techniques that assist implants implant to restore lost bones
Consequences of tooth loss
- Poor eating habits
- Degenerative jaw bone (bone resorption)
- Premature aging
- Harmful the remaining teeth
- Harmful the sinus
- Revealed headache in some people
When missing teeth, implant restoration is an optimal choice, but when the length and width of the jaw do not meet the force needed to support an implant, it is required to perform the bone graft.
Bone grafting material
Autologous or autogenous bone grafting involves utilizing bone obtained from the same individual receiving the graft. Bone can be harvested from non-essential bones, such as from the iliac crest, or more commonly in oral and maxillofacial surgery, from the mandibular symphysis or anterior mandibular ramus; this is particularly true for block grafts, in which a small block of bone is placed whole in the area being grafted. When a block graft will be performed, autogenous bone is the most preferred because there is less risk of the graft rejection because the graft originated from the patient's own body. Autologous bone is typically harvested from intra-oral sources as the chin or extra-oral sources as the iliac crest, the fibula, the ribs, the mandible and even parts of the skull.
Artificial bone grafting is a type of biologic bone that is inserted into the implant socket. This type of bone is also very effective and safe.
Artificial bone is used to produce Cerasorb M bone Germany, the main ingredient is beta-tricalcium phosphate, which can dissolve itself. Cerasorb M is a synthetic porcelain material that is biologically compatible with 99% pure phase. Porous state with interconnected porosities including tiny, medium and large holes; polygonal particles, total porosity up to 88%. These properties ensure optimal adaptation and dissolution during bone regeneration.
Epi-Guide barrier membrane
Promotes wound healing
- Artificial and re-absorbed
- 3 sizes
- 3 layer
Epi-Guide is a unique bio-reabsorbed with a variety of applications in guided tissue regeneration (GTR) and guided bone regeneration (GBR).
Dr. Vo Van Nhan performs a bone graft
The results and methods may vary depending on the individual's physical condition
Biological compatibility:

Epi-guide consists of lactic acid sequences. The chain structure (D, DL, L-polylactide) decomposes into carbon dioxide (CO2) and water (H2O). This polylactic acid (PLA) that is safe and non-toxic has been shown in several toxicities and in a test tube and in the study of biocompatibility in some animal species as well as in human studies. PLA is a non-active immune. Because of their biological and mechanical, the PLA chain has been used in a variety of treatments for many years. It always shows good biocompatibility, bioavailability, and non-toxicity.
Bone grafting technique
The major bone grafting techniques are block bone graft, bone dust graft or bone dehiscence , and bone expansion .
Healing mechanism

For artificial bone grafting, artificial bone is implanted around the lack of bone, creating space for autograft to grow, then the artificial bone will be osteoconductive. In each month, the autograft will grow by 1mm so it takes 6 months to develop new bone to implant placement and needs 3 to 6 months to perform the implant restoration.
In some cases, the lack of bone volume is small, implant and bone graft can be fixed at the same time, and implant restoration will be performed 6 months later.
For autogenous bone grafting, the time for rehabilitation is similar to artificial bone grafting.


NHAN TAM DENTAL CLINIC
Address: 801-809, 3/2 Street, Ward 7, District 10, HCMC
Hotline: 1900 56 5678
Thank you for visiting www.nhakhoanhantam.com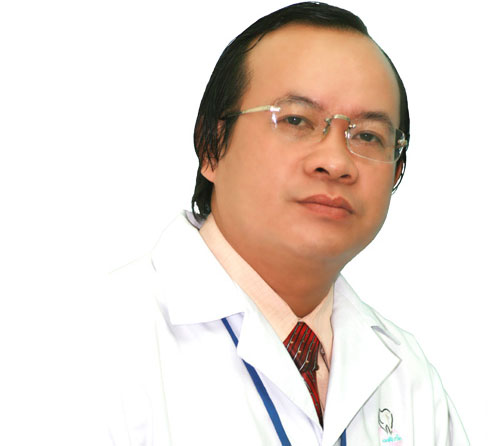 FIVE GOLDEN ELEMENTS MADE THE NHAN TAM DENTAL CLINIC BRAND
Professional ethics is the primary responsibility li>
Update and apply the latest dental technology to the treatment li>
Yearly experienced dentists team and 20 years customer's verification li>
Focus on the quality of service, ensure the results li>
The best customer care and services li>

COME WITH US TO GET YOUR HEALTHY TEETH
801-809 3/2 Street, Ward 7, District 10, Ho Chi Minh City, Vietnam li>
Hotline: 1900 56 5678 li>
Mobile: (+84) 903 632 701 - (+84) 938 967 858 li>