6 signs you can identify cancer at home
Date: 31/05/2018
/
Author: Mr Hiếu
Top 6 cancer signs can not be ignored, easy to observe with the naked eye and help us sooner to detect the disease.

Take care after extraction and extraction minor surgery

Some notes for diabetics on dental treatment
Successful cancer treatment is proportional to early detection. As early intervention, cancer is more easily cured. Therefore, keep a close watch on your body changes and do not overlook the following:
1. Fatigue, weakness
This expression is very easy to confuse with fatigue and we are also easy to overlook the warning signs of cancer. It can be a symptom of cancer such as cancer of the blood, stomach cancer, colon cancer ... If you see the body fatigue, depression often, although rest but not good, the best You should see a doctor.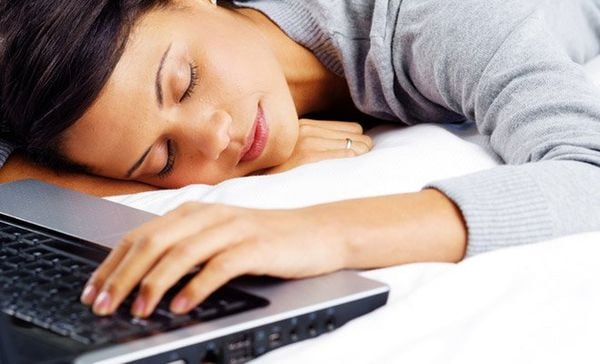 Fatigue is also one of the signs of cancer.
2. Unexplained weight loss
You do not diet, do not make any weight loss plan but weight is reduced? You even eat very well, but somehow this situation? This is where you should pay more attention to your health. It can be a sign of some cancers like stomach cancer, esophagus, pancreatic cancer, lung cancer ...
3. Changes in the skin
We should never underestimate the abnormal changes in the skin such as warts, moles, freckles with changes in size, color, shape ... Any change should be checked for one. Clear way to find the cause. Possibly, one of the symptoms is the symptoms of skin cancer.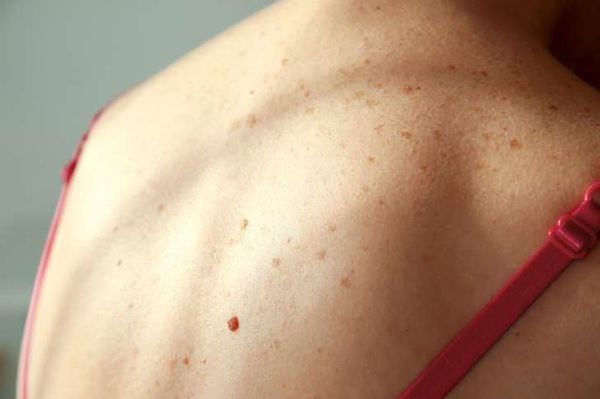 Example of a mole warning skin cancer: Mole abnormal, border spreading out around.
In addition, some forms of cancer also cause changes in the skin, such as skin pigmentation, yellow skin, redness, itching ... In this case, you should not be subjective .
4. Changes within the mouth
The abnormal appearance of white spots in the mouth, tear marks, long lasting scratches ..., which can be precocious symptoms. In particular, if you use tobacco, alcoholic beverages should be careful with this expression.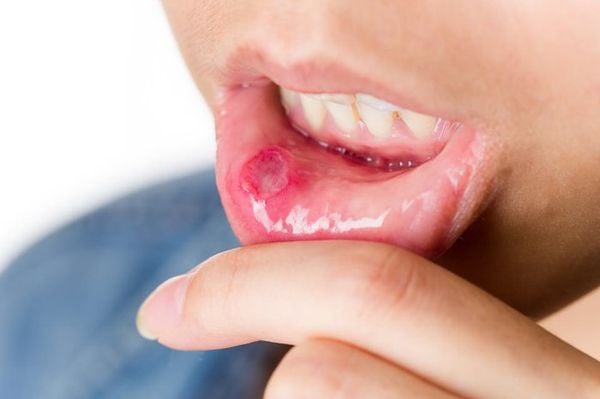 With long-lasting wounds in your mouth, such as increased mouth heat, be careful and see your doctor right away!
5. Abnormal bleeding
Coughing up blood, passing blood, urinating blood, vaginal bleeding, bleeding nipples ... are all very dangerous symptoms. It is a warning sign of lung cancer, colon cancer, cervical / uterine cancer, breast cancer.
6. Appearance u, lump
It is possible to feel this expression through the skin and it warns of many cancers, typically breast cancer, penile cancer, lymphoma, soft tissue cancer ... Never Ignore these changes, no matter how small the tumor is.
According to Kenh14.vn

NHAN TAM DENTAL CLINIC
Address: 803-805-807-809, 3/2 Street, Ward 7, District 10, HCMC
Hotline: 1900 56 5678
Thank you for visiting www.nhakhoanhantam.com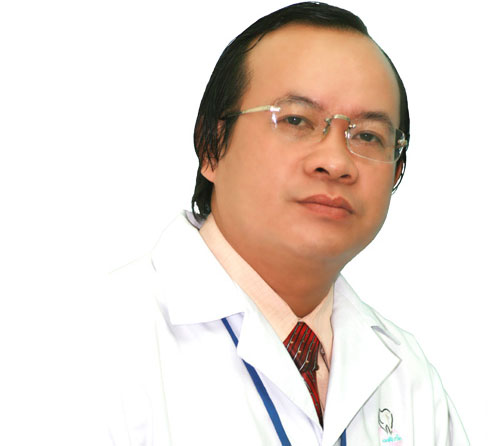 FIVE GOLDEN ELEMENTS MADE THE NHAN TAM DENTAL CLINIC BRAND
Professional ethics is the primary responsibility li>
Update and apply the latest dental technology to the treatment li>
Yearly experienced dentists team and 20 years customer's verification li>
Focus on the quality of service, ensure the results li>
The best customer care and services li>

COME WITH US TO GET YOUR HEALTHY TEETH
801-809 3/2 Street, Ward 7, District 10, Ho Chi Minh City, Vietnam li>
Hotline: 1900 56 5678 li>
Mobile: (+84) 903 632 701 - (+84) 938 967 858 li>