How much do braces cost at Nhan Tam dental clinic?
Date: 20/07/2018
/
Author: Mr Tân
A beautiful smile and straight teeth will help you to gain the sympathy for the opposites. Therefore, today many people choose Braces as a method that improves their teeth straight and attractively. Beside the bracing period consideration, many people are wondering about the price.
Who needs Braces?
Not everybody was born with perfectly aligned pearly white teeth. So that why many people want to correct their teeth but do not know what is the reasonable price for orthodontics. However, before look at the price, you should find out what your teeth condition is and is it suitable for the Bracing method or orthodontics.
Here are some cases that will require early braces to get beautiful straight teeth:
Hyperdontia: Teeth that are crowded, not in the correct position on the jaw bone.
Overbite: Upper front teeth overlap the lower front teeth, hard to form a correct bite joint.
Underbite: Lower jaw teeth overlap the upper teeth in the vertical direction.
Gap teeth: The distance between the teeth is quite far apart, forming a gap.
What is the proper price for Braces?

Currently, the price of braces at Nhan Tam dental clinic is about 1500-4500 dollars. In particular, the method that most people choose is the traditional Braces because this is a cost-saving method, and still ensure the efficient. However, you will lose the aesthetics during the bracing period. Therefore, depending on the condition of the teeth and your financial condition, you should choose the method that suits you.
The orthodontics price list at Nhan Tam dental clinic
Things you need to know during orthodontics
Before the orthodontics, you need to determine your oral health( overbite, underbite, gap teeth,...). In the case of the underbite, it is necessary to determine the cause, due to teeth or both teeth and jaw. If you are having problems with the lower jaw rising backward, aw surgery is essential. So the underbite treatment will bring the best results.
Experts say that orthodontics is the difficult technique in the dental profession, requiring professional medical expertise to perform well to avoid undesirable problems. It is especially important to evaluate the ability of the teeth movement to move to the correct position on the jaw bone, so do not underestimate the doctor's advice.
Customers should be careful before the price of braces are too bargain as braces with costs from only 7 million VND or the price below 30 million VND, because cheap braces are often not quality assured.
Please contact Nhan Tam dental clinic to get the free and specific consultant about orthodontics price, or cosmetic orthodontic services.
PREVIOUS PICTURE - AFTER CUSTOMERS



DENTAL TREATMENT
Address: 803-805-807-809, 3/2 Street, Ward 7, District 10, HCMC
Hotline: 1900 56 5678
Thank you for visiting www.nhakhoanhantam.com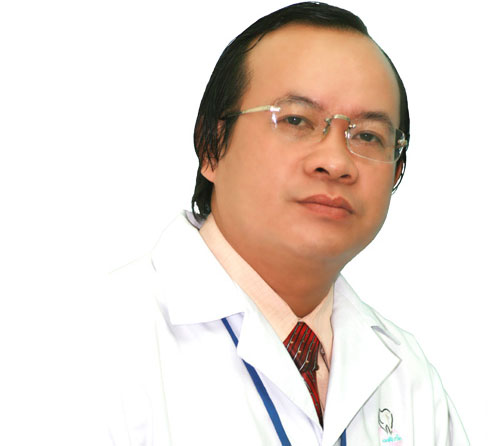 FIVE GOLDEN ELEMENTS MADE THE NHAN TAM DENTAL CLINIC BRAND
Professional ethics is the primary responsibility li>
Update and apply the latest dental technology to the treatment li>
Yearly experienced dentists team and 20 years customer's verification li>
Focus on the quality of service, ensure the results li>
The best customer care and services li>

COME WITH US TO GET YOUR HEALTHY TEETH
801-809 3/2 Street, Ward 7, District 10, Ho Chi Minh City, Vietnam li>
Hotline: 1900 56 5678 li>
Mobile: (+84) 903 632 701 - (+84) 938 967 858 li>