Solution "goodbye" tooth sensitivity phenomenon
Date: 01/06/2018
/
Author: Ms Cẩm
Tooth sensitivity or sensitive teeth are a common way of inducing anorexia or stomatitis. This is a very common and common occurrence in young and middle-aged people.



Cure the pulp is not clean


The process of dental pulp treatment
Tooth sensitivity affects many life and eating habits
According to an international dental study by Professor Martin Addy of Bristol University, UK, published in 2002, around one in three people will have a toothache.
Tooth decay affects our lives, which are most evident through everyday eating activities. In Vietnam, according to a report from the Ipsos Market Research Company, in August 2014, 50% of Vietnamese have to give up their favorite hot, cold or sour dishes - tooth sensitivity phenomenon.
"Characteristics of work forced me to taste food every day, so it is annoying to be annoyed, it directly affects the quality of life as well as my work" - Hoang Minh Japanese, the first king Master Chef. Like Hoang Minh Nhat, many Vietnamese are still suffering from tooth sensitivity. Many people have not come to the dentist's method because of the lightness of this phenomenon or that the tooth can be self-healing without any intervention.
Bring your favorite food back to your daily menu
Ms. Hoang Minh Nhat, Master Chef also shared - "The simplest solution dentists recommend is that Japan should switch to a specialized toothpaste. From here, Japan has been able to bring its favorite dishes back to its daily menu. "
Like Japan, most Vietnamese suffer from silent pain while actually having some simple remedies can help reduce tooth sensitivity extremely effectively.
Prevent:
- Be careful when combing and especially avoid brushing after enjoying high-acid foods or drinks such as carbonated soft drinks, alcohol, fruit juices, etc., because acid causes brushing to erode tooth enamel quickly. fast
- How to brush teeth is very important, brushing too strong teeth will cause enamel damage quickly.
- Regular dental checkups for early detection of sensitive teeth.
Diagnose:
If you are sensitive to cold, sour or hot foods, you should see a dentist immediately for a doctor's diagnosis.
Tooth sensitivity when eat hot, cold to the dentist for thorough examination and treatment
Treatment:
Persons with sensitive teeth should have regular dental check-ups so that the dentist can advise on appropriate treatments. You can and refer to some of the following common approaches:
- Change your regular toothpaste to specialized toothpaste for sensitive teeth that can help reduce tooth sensitivity.
- Change the way your teeth are brushed. - Brush gently with a soft, soft bristle brush, and brush your teeth immediately after eating or drinking high-acid foods.
- Avoid grooming and ask your dentist to provide a specialized night-time tool.
- Regular dental checkups.
According to the handbook of dental hygiene (Medical Publishing House)

NHAN TAM DENTAL CLINIC
Address: 801-809, 3/2 Street, Ward 7, District 10, HCMC
Hotline: 1900 56 5678
Thank you for visiting www.nhakhoanhantam.com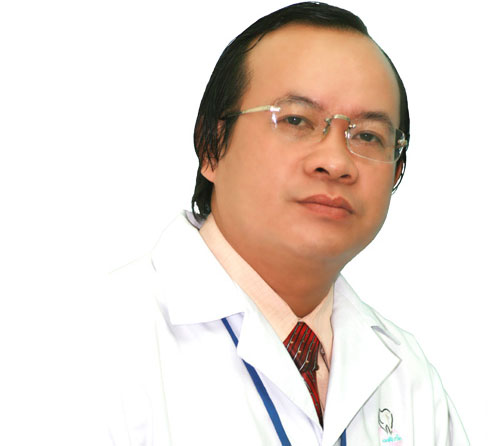 FIVE GOLDEN ELEMENTS MADE THE NHAN TAM DENTAL CLINIC BRAND
Professional ethics is the primary responsibility li>
Update and apply the latest dental technology to the treatment li>
Yearly experienced dentists team and 20 years customer's verification li>
Focus on the quality of service, ensure the results li>
The best customer care and services li>

COME WITH US TO GET YOUR HEALTHY TEETH
801-809 3/2 Street, Ward 7, District 10, Ho Chi Minh City, Vietnam li>
Hotline: 1900 56 5678 li>
Mobile: (+84) 903 632 701 - (+84) 938 967 858 li>